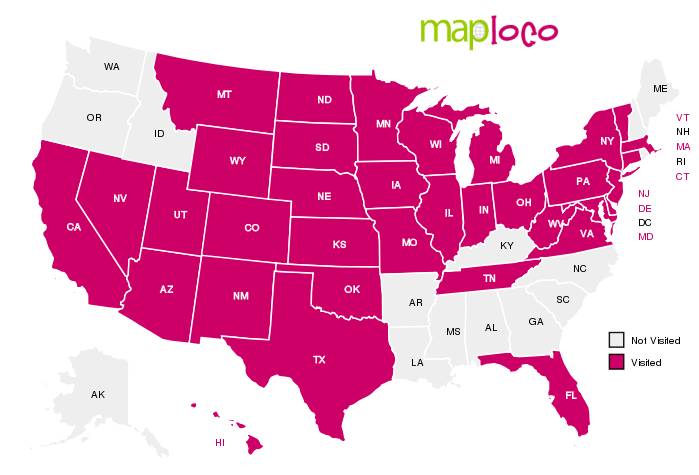 Create Your Own Visited States Map
Thanks to my parents, I've visited a lot of states because we used to drive from California to Wisconsin during the summer.
Then, Babe and I drove to NYC to live there and drove the car back to Denver.
While in the Northeast, we did some work but clearly not enough!
How bout you? How's your map look?